Processing company payroll requires accuracy and consistency, both of which are crucial. Workers always anticipate receiving their pay on schedule. Therefore, it is critical that they obtain their full salary when it is time; failing to do so will lead to employee unhappiness. As a result, to evade troubles, companies hire payroll services in Saudi Arabia.
In this article, you will learn all you need to know about payroll outsourcing. One of the most beneficial services that businesses choose for the success of their enterprise is payroll outsourcing. Consequently, many businesses have established a strong reputation for profitability in KSA by offering payroll services. Let us see:
1. Do you know about payroll outsourcing?
2. Learn the types of payroll services in Saudi Arabia
3. Know the benefits of payroll services in Saudi Arabia
4. Acquire top-notch payroll services in Saudi Arabia with us
1. Do you know about payroll outsourcing?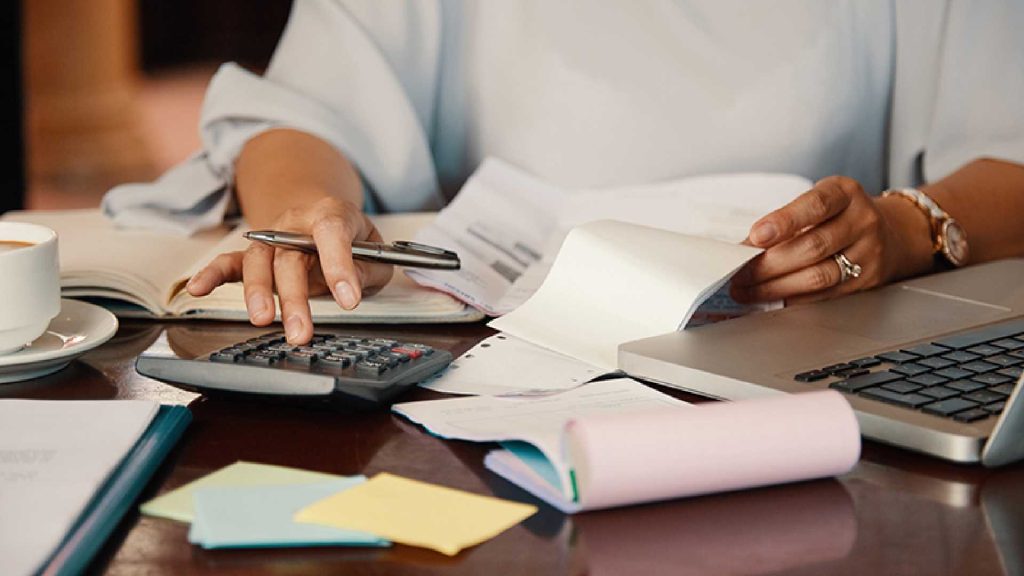 The practice of outsourcing payroll involves a company using a third-party platform or organization to:
Pay employees and contractors.
Administer their payrolls.
Handle global payroll compliance.
Manage benefits administration and file taxes.
With payroll services for small business, they can save time and money, lower payroll errors, and do away with the requirement for internal training for payroll staff. Moreover, payroll outsourcing is handled by accounting firms, payroll providers, or Employer of Record platforms.
Almost all payroll tasks can be handled by a payroll provider. Including:
Payroll account setup.
Time tracking.
Wage calculation.
Pay delivery.
Security measures implementation.
Government compliance.
Withholding taxes.
Maintaining employee deductions.
Disbursing payroll taxes and end-of-year tax work.
2. Learn the types of payroll services in Saudi Arabia
Payroll service companies come in a variety of sizes and shapes. Hence, these could be expert payroll businesses, accountants, or bookkeepers. While some suppliers may be better at handling small payrolls, others may concentrate on large corporations. Also, they vary in terms of the caliber and mode of delivery of the services they offer. Accordingly, there are two major groups:
All you need to do is give a full-service payroll supplier your company's and your employees' data; they will handle the rest. All other matters are handled by them. In addition, you require effective procedures for information sharing. They require prompt access to timesheets (for hourly employees) as well as notification of any changes to an employee's employment conditions or tax status.
By leaving the simple administration to you, several suppliers handle the most difficult aspects of payroll. You could, for instance, maintain personnel records and monitor attendance and time. Nonetheless, they will figure out every pay, tax, and other deduction. Also, they will set you up with payroll system in Saudi Arabia that simplifies your tasks.
3. Know the benefits of payroll services in Saudi Arabia
3.1 It reduces time
Payroll is not just difficult but also time-consuming and burdensome. No matter how many workers you have, managing worldwide payroll takes time and effort. According to research, 26% of small firms process payroll for longer than three hours each month. Therefore, you could make better use of this time by doing something productive. Payroll outsourcing relieves businesses of the strain of managing payroll, allowing them to concentrate on other, more crucial activities.
3.2 It lowers costs
Payroll outsourcing lowers costs and saves businesses money by eliminating cost-inducing tasks like hiring payroll attendants, educating payroll specialists, and processing payroll.
3.3 It gets rid of payroll mistakes
Payroll errors are more likely to occur in a company that manages payroll internally. However, a payroll outsourcing services company, can reduce the likelihood of mistakes, missing deadlines, and incorrect payments.
3.4 It guarantees adherence
For worldwide organizations, managing payroll can be difficult and complex. Payroll and employment laws must be followed in order to pay international workers. Global payroll platforms do away with the hassle of sending money abroad. These kinds of platforms typically have a worldwide network and have experience with cross-border transactions.
3.5 It increases safety
Sensitive data will be safeguarded utilizing cutting-edge technology with a worldwide payroll platform to protect company and employee data.
4. Acquire top-notch payroll services in Saudi Arabia with us
No matter the size or type of business, Company Formation Saudi offers payroll solutions in KSA that are adaptable. Therefore, from small business startups to mid-sized businesses to international conglomerates; you will be able to gain from our custom payroll services and a variety of solutions to improve the effectiveness and efficiency of corporate payroll processing. Consequently, outsourcing your payroll duties will increase productivity and streamline administrative tasks.
Our team assists businesses in making sure their rules and salary procedures comply with KSA regulations and laws by drawing on considerable market understanding and local labor law knowledge. As a result, we have everything necessary to serve companies across a range of industries and offer superior payroll solutions that take into account specific and intricate company requirements.


If you want to hire our payroll services in Saudi Arabia, all you have to do is get in touch with us. Thus, send us an email at contact@companyformationsaudi.com or call us at +971 43 316 688.