Foreign investors have a variety of options when establishing a business in Saudi Arabia with regard to the location of the office. They can either buy a virtual office package, which is a preferred choice for businesspeople who can work from remote areas, or they can set up a traditional office by renting a commercial space and recruiting staff to work in the relevant premises. Nevertheless, the easiest choice is to establish a virtual office Saudi Arabia.
In this article, we will be talking about the details of setting up a virtual office Saudi Arabia. Here, you can learn what a virtual office is, its benefits, services, and how to set up your business with one. Let us observe:
1. Know some details about virtual offices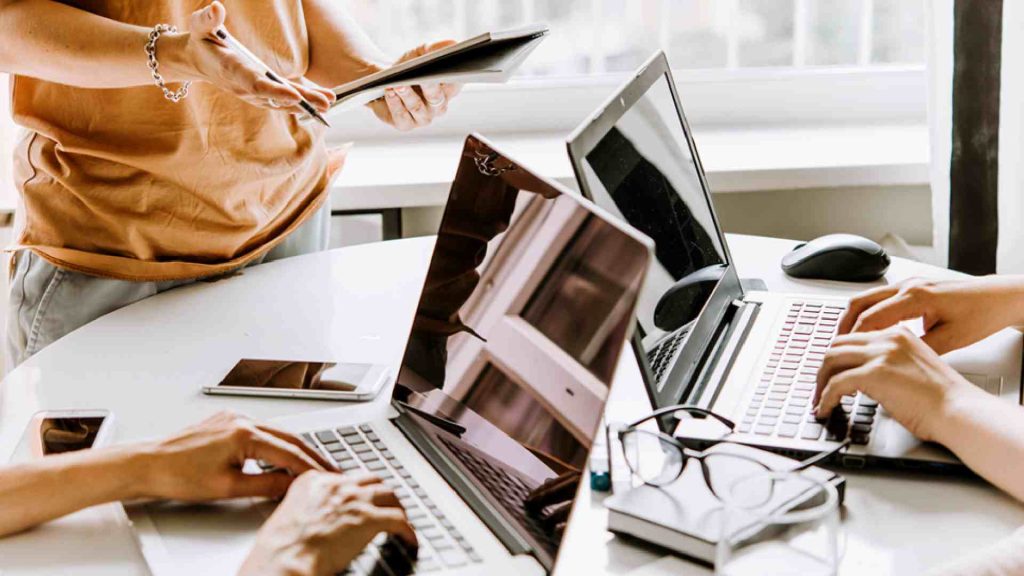 A virtual office space is a physical location with all the necessary tools for diverting the company's business mail. Therefore, it might be a desirable choice because it is less expensive than maintaining a regular office.
The virtual office is perfect for entrepreneurs who do not need to conduct business in a typical office. It is an appealing option for investors who do not require a proper establishment in Saudi Arabia; but want to have a business presence on the Saudi market. As they can profit from an official business address that provides a corporate identity to the relevant company.
The following service categories are provided by a virtual office:
A company address in a prominent commercial district of a Saudi metropolis.
Telephone number for the area.
A voicemail box.
Services for collecting and forwarding mail.
Meeting spaces with cutting-edge technology that can be used for business.

The virtual offices in Saudi Arabia can also provide the chance to collect bank statements or call redirection services. Which are necessary to reroute the relevant call to the client's primary phone line, according to the present needs of the company.
In addition, the virtual office can provide the following extra services:
Meeting space.
Fax service.
2. Do you know that a virtual office Saudi Arabia is the best alternative?
There are two crucial factors to consider when discussing the acquisition of a virtual office and the renting of a location from which one can carry out various tasks:
The first is that renting a space entails using the real space for operations; whereas using a virtual office is a service.
The second one is related to the virtual office's significantly cheaper cost as compared to a traditional workplace.
The virtual office service caters to businesses and investors who are looking to get an address; this, to receive mail and send out various papers to customers or business partners. In contrast, one typically completes a variety of tasks in a traditional workplace; which would support the higher leasing fee.
2.1 Know the things you can do with a virtual office in Saudi Arabia
The phrases virtual and office together can be explained in a more complex way as a service offered by a 3rd party that permits the customer to utilize an address for a variety of purposes.
A Saudi virtual office is able to serve the following activities:
As a contact point for international investors who want to maintain contact with business associates.
When registering a corporation in Saudi Arabia, use this address as the registered address.
As an office location in another location used by domestic enterprises registered in other regions of the country.
As a point of contact for foreign companies and entrepreneurs, eager in developing their activities in Saudi Arabia at a specific time.
A virtual office can be the perfect alternative to open a business in Saudi Arabia.
3. What is the cost of a virtual office Riyadh?
As the most significant city in Saudi Arabia, Riyadh offers a wide variety of virtual office services.
The price of a virtual office space in Riyadh varies on a number of variables, including:
A contract's term, which can be agreed to for a few months or even a whole year.
The office's location; business centers in the city's center will typically cost more.
The extra services included in the agreement.
The usage of supplemental tools or meeting spaces that are priced individually.
The costs are significantly lower as compared to renting an office because there is no personnel or maintenance to pay. Therefore, establishing a virtual office Riyadh requires paying just for that service.
4. Is the Saudi Arabia economy good for investors?
Due to its significant oil reserves, Saudi Arabia is one of the Middle East's most productive nations. In actuality, the nation holds 16% of the world's total oil reserves.
From an economic perspective, the World Bank claims that Saudi Arabia:
Had a GDP of 749.1 billion US dollars in 2019.
Its GDP growth was 2% in 2021.
In 2022 its growth was 2.2% in 2022; also it grew in 1% recovery in net foreign direct investment.
5. Establish your business with Company Formation Saudi
Establishing a business presence in KSA can be way easier with professional support. As a result, if you are looking for assistance in this matter, Company Formation Saudi is here for you. Thus, with us, you can obtain the legal services you require for your business set up on KSA. In addition, you can also find a wide range of solutions for your establishing process in the area.


Therefore, to start your business formation process as soon as possible, get in touch with us. Call us at +971 43 316 688 or email at contact@companyformationsaudi.com.