Previously, due to the pandemic in Saudi Arabia, it was decided to implement certain restrictions regarding travel. In 2023 it was decided to withdraw these restrictions. Also, thinking of meeting the KSA Vision 2030 target of increasing the tourism sector's contribution to the gross domestic product by 10%; A variety of new options for obtaining the Saudi visit visa were unveiled.
In this article, you will see all the information you need to know about all the news that was announced about the Saudi visit visa. In addition, we will explain the process so that you can obtain this document without further complications. You will see a step-by-step guide on how you can obtain a Saudi Arabia visit visa.
1. Do you know what is a visit visa to Saudi Arabia?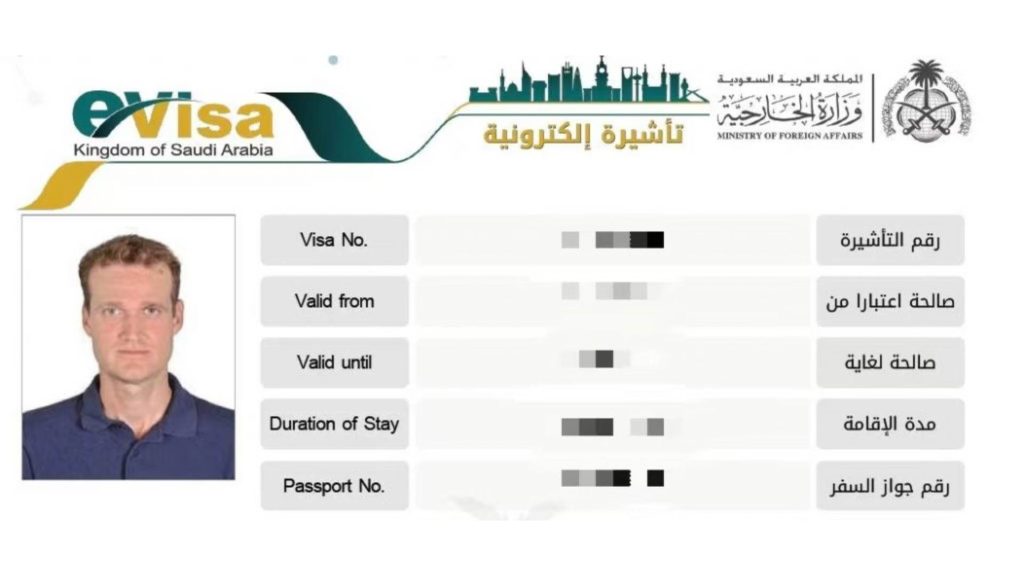 The Saudi visit visa or also known as Saudi e-Visa is an entry authorization document; which allows foreign citizens to enter Saudi Arabia for non-religious and non-essential purposes. This is a multiple-entry electronic notice in one year. Tourists are allowed to spend a maximum of 3 months in KSA.
Beneficiaries can carry out activities related to Umrah and tourism (except Hajj season). It has certain prohibitions, such as studying. The Saudi visit visa has three types, which are electronic visa, consulate visa, and visa on arrival. If you want to stay longer in the country, you can apply for another type of long-stay permit. For instance, business visas.
2. What are the updates about the KSA visit visa?
The Saudi visit visa was launched in 2019 to promote the growth and development of the tourism sector. The KSA government unveiled several important changes on March 9 that are important for people to know about. Next, you will see a little more about these ads.
2.1 Changes to the Saudi visit visa extension
In the Kingdom of Saudi Arabia (KSA) the Ministry of Tourism released an announcement via Twitter. This information said that the tourist visas no longer have the possibility of extension.
2.2 Changes for GCC residents
All GCC residents are allowed to apply for a Saudi visit visa, regardless of their profession. This short-stay permit will be valid for Umrah and sightseeing visits only. In addition, it is available in the form of multiple entries or single entries.
2.3 Other changes
Among the changes that were made is how GCC residents can request the e-visa service. The process can be done online, but they must meet the following requirements.

2.3.1 Requirements
To obtain the Saudi Arabia e-visa, residents of the GCC must meet the following conditions.
The first thing is that the residence document must be valid for a minimum of 90 days.
The passport must be valid for a minimum of 6 months.
Finally, if the applicant is under 18 years of age, they must submit the parental application.
2.3.2 Application process for the Saudi visit visa
Once you have accumulated the aforementioned requirements, all that remains is for applicants to follow the steps that will be seen below.
The first step is to go to the MOFA website and log into your account.
They will ask you for some information, and you must complete all the required information.
You must scan the documents required for the visa and attach them promptly.
Once you complete all the previous steps, you must pay the corresponding fees.
If everything goes well and the visa is approved, they will send it to the email you have provided.
It is important to note that not all countries are eligible to have this visa. In case your country is not on the list, you should contact the nearest Saudi Arabian embassy. From there, you can apply for a visa. All beneficiaries of American, United Kingdom, or Schengen visas can apply for a Saudi visit visa upon arrival.
3. What is the validity of the Saudi visit visa?
Depending on the type of visa you have applied for, the validity is determined. A multiple-entry visa allows the applicant to stay in KSA for a period of 3 months. This duration is regardless of the number of times you enter and exit the country. If you have a single entry visa it allows you to stay in Saudi Arabia for 30 days.


The visit visa can be very useful for people who want to stay in KSA for a short time. However, for individuals who wish to stay longer in the country and form their own company; It is best to seek professional help and the best in Company Formation Saudi. If you want to contact us, you just have to call us at +971 43 316 688 or you can write to us at contact@companyformationsaudi.com.