If you are a foreign citizen who enters Saudi Arabia for multiple reasons, you will need to obtain a visa if you want to stay here for short periods. On the other hand, if you want to live in the country for longer, you must obtain a residence permit in Saudi Arabia.
In this article, you will learn everything you need to know about the residence permit in Saudi Arabia. It is known as the Saudi iqama, which grants a foreign citizen various rights. Therefore, if you are captivated by becoming a permanent resident in Saudi Arabia, our expert lawyers are at your disposal with several services. This way, you can relocate to this country as soon as possible. Let us see:
What is a residence permit in Saudi Arabia?
What is the Saudi Arabia iqama?
Things you need to know before moving to Saudi Arabia
How can Company Formation Saudi help you get more information about residence permits in Saudi Arabia?
1. What is a residence permit in Saudi Arabia?
The residence permit is the authorization granted by the government of Saudi Arabia to a foreigner, to reside legally in the country for more than 90 days. The residence permit is the document that authorizes you to live and work in Saudi Arabia for a certain period.
Indeed, there are two main types of residence permits: temporary and long-term. In addition, there are different situations for which permission is granted.
1.2 Temporary residence permit
It is an authorization to stay in Saudi Arabia for 90 days and less than 5 years. It can be renewed, according to the circumstances that motivated the authorization. Likewise, those foreign citizens who have obtained a job contract with a local company have the right to obtain a residence permit in Saudi Arabia. However, this also means it will last the duration of the employment agreement.
In addition, the permit will be issued alongside the work visa on a temporary basis. Hence, when you obtain a Saudi Arabia iqama based on employment, the company hiring the foreign citizen will complete most of the procedure.
1.3 Long-term permit
Permanent residence is the condition that allows foreign citizens who have been living continuously and legally in Saudi Arabia to obtain indefinite residence. Therefore, it allows the person to live and work in the country, both on their own and as an employee, with certain rights.
Additionally, there is a premium residence visa program for foreigners who want to become permanent residents in Saudi Arabia. This program has specific conditions that the person must meet, but with several benefits.
Hence, there are two options for those interested in Saudi Iqama under the premium residence visa scheme. The first one is the renewable temporary residency, and the second one is permanent residency. In addition, you can learn about our visa services.
If you want to apply for any of them, you must meet certain eligibility criteria such as:
The required age of the applicant must be 21 years old at the time he/she files for the visa.
The applicant must have a valid passport, as well as a clean criminal record.
The person must be financially stable
She or he must provide proof of being healthy and fit is mandatory in order to be allowed into the program.
1.4 Requirements
For the granting of an initial temporary residence authorization without carrying out work or professional activities, the foreign applicant must:
Not being irregularly in the territory.
In the event that the applicant is of legal age, and lacks a criminal record.
Not be prohibited from entering the country and not appear as objectionable in the territorial space.
Not being within the commitment period of non-return to Saudi Arabia that the foreigner has assumed when availing himself of a voluntary return program.
The applicant must not suffer from any of the diseases that may have public health repercussions in accordance with the provisions of the International Health Regulations.
It is crucial to stand out that the foreigner who wishes to reside temporarily in Saudi Arabia without carrying out work or professional activities, must personally apply for the corresponding visa.
Lastly, the main benefit of the program, which is overseen by the Ministry of Foreign Affairs, is that it was created to attract investors, entrepreneurs, and highly skilled migrants. Hence, it is not meant for wealthy individuals. Nevertheless, people who have lived in the KSA before can have better chances of obtaining a permanent residence permit in Saudi Arabia. This is thanks to the fact that they are used to the culture and language here.
2. What is the Saudi Arabia Iqama?
The RAS government is strict in terms of compliance with immigration and labor policies, especially when it comes to foreign employees. In order for non-Saudi citizens to work in the RAS, they must first find a local sponsor. Therefore, this is a local employer who will apply for and obtain the necessary work permit and residence card (Iqama) so that the employee can work and stay in the country.
Companies can only employ foreign employees for a fixed period equal to the duration of their work permit and Iqama. On the other hand, in the private sector, the work permit is currently valid for a maximum of one year. Additionally, they must renew it after that period. Check out our immigration services.
2.1 Iqama application process
Next, we will describe the work authorization process for a foreign employee in the kingdom of Saudi Arabia:
The sponsor or the local host company must request the approval of a work visa for companies (Block Visa) from the Ministry of Labor and Social Development. Business work visas are quotas issued by the MLSD that allow entities to sponsor foreign employees for long-term work authorization.
Once they approve the visa, the sponsoring company must obtain a visa authorization number and power of attorney. This is through the RAS Ministry of Foreign Affairs.
This allows the application for a work visa in the country of residence of the foreign employee. Likewise, at the corresponding diplomatic mission of Saudi Arabia.
Applicants must attach a medical certificate from an authorized health center.
Once they approve the work visa, the foreign employee can enter the RAS and start working.
Within 90 days of arrival, a work permit application and Iqama, you must submit them to MLSD.
They must obtain an exit and re-entry permit through the Ministry of the Interior. This is in case foreign employee needs to leave and re-enter the RAS while their work permit and Iqama are valid.
2.2 Ex-pat tax
Saudi Arabian law makes the employer responsible for all expenses associated with the work permit. In addition, the employer must also pay repatriation costs if the employee leaves the company.
As of June 2017, the RAS established a new tax for foreign residents. The law does not specify who is responsible for paying this charge. This means that the employer can decide whether to pay the cost. Since January 2018, the expatriate tax is SAR 400 per month per expatriate worker.
This means that the employer can decide whether to pay the cost. Since January 2018, the expatriate tax is SAR 400 per month per expatriate worker. This will increase to SAR 600 in 2019 and SAR 800 in 2020 for companies that hire a majority of foreigners.
In addition, foreign workers with dependent families listed on their Iqamas must also pay a tax for each dependent at the time of renewal. The implementation of this tax has already had consequences. More than 94,000 expatriate workers left Saudi Arabia in the third quarter of 2017, although most did not work for professional companies that typically cover the tax for expatriates and their dependents.
2.3 Collaborating with a partner in the country
The overall immigration and work authorization process at the RAS can be time-consuming and complex. The time required to complete the application can be several months. This will depend on the nationality of the applicant, the position proposed, and the country where they are making the application.
If your organization is thinking of expanding into the Saudi market but is not ready to commit to setting up an entity, Company Formation Saudi can help you get established in the RAS quickly.
2.4 Prices of a permanent resident in Saudi Arabia
The permanent residency scheme implies meeting certain financial conditions. In the case of temporary renewable residency, it is available for approximately 27,000 USD or 100,000 SAR. On the other hand, permanent residency is available for approximately 800,000 SAR or 213,000.
3. Things you need to know before moving to Saudi Arabia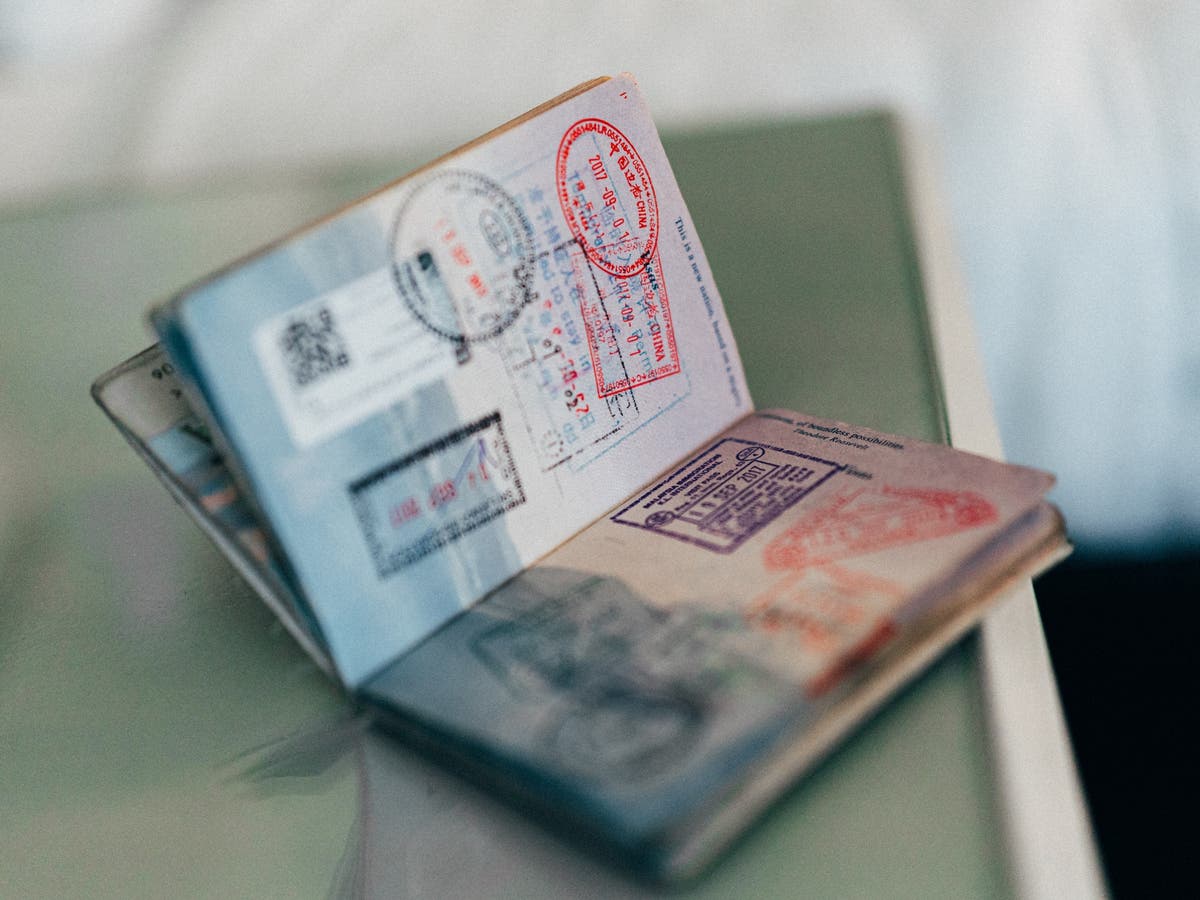 There are many interrogates when moving to a new country such as what other nationalities can you find? What is the weather like? What to expect from the economic packages for expatriates? etc.
3.1 Nationalities you can find
Most of the expatriates are in Riyadh, the capital, due to the construction of the metro lines and other transnational companies. Similarly, there is a large number of foreigners in Jeddah for the oil industry.
However, you can find ex-pats all over the kingdom, especially from India, the Philippines, and other countries in the area. Indeed, Filipinos are mostly found working in restaurants and stores, as well as nurses and medical assistants. In the case of Pakistanis and Indians, you find them mostly as drivers as construction workers, and as infrastructure cleaners.
In the medical field, you will find Europeans, Latin Americans, Jordanians, and Sudanese among others. Currently, with the process of Saudization, the government has begun to reserve certain positions and professions only for Saudis.
3.2 Cheap ex-pat packages
Things are changing, the packages were much better before, but they still are great. Indeed, Saudi Arabia is among the few countries that still offer this type of work package.
In general, the rest of the salary includes some type of production bonus and medical insurance for you and your family. Additionally, an annual ticket to your country of origin for your accommodation with paid transportation from home to work, and some include the children's school.
However, some packages only include the passage of the person who is working, everything will depend on the size and type of company in which you are going to work. Once you arrive in the country, the company also takes care of the expenses related to your legal status as a resident and the issuance of the iqama (identification document).
3.3 Accommodations in compounds
Depending on the type of company, it will give you accommodation in a compound or not. If your company does not offer it to you but you receive an accommodation bonus that can help you pay for it if you want it.
To live in Saudi Arabia it is not necessary to live in this type of accommodation and only the big cities offer them.
4. How can Company Formation Saudi help you get more information about residence permits in Saudi Arabia?
Getting a residence permit in Saudi Arabia can be quite complicated. Nevertheless, do not worry; we have 20 years of experience, so you do not have to go through tedious processes to achieve your goals and dreams in Saudi Arabia. Additionally, we have an array of services such as:
Contact Company Formation Saudi and obtain your residence permit quickly and easily. You do not have to wait to call us at +971 43 316 688 or write us all of your inquiries via email at contact@companyformationsaudi.com.
If you are looking for a job vacancy for you, visit thetalentpoint.com. Find diverse openings in different sectors. This is a platform for job hunters to connect with recruiters looking for new talent. Also, send your CV and cover letter to contact@thetalentpoint.com.